Innovation approach
Our ambition is INNOVATION in our research topics and in the field of phytogenics.
Our intention is to provide solutions that best meet the demands of all players in the animal nutrition sector.
Through these innovative studies we can:
Create and develop new products;
Prove the effectiveness of our solutions.
Our multidisciplinary, transversal and passionate R&D team acts on all fronts:
Working in synergy
with a multicultural R&D team, spread over the various subsidiaries of the Lehning Group
Collaborative policy
with world renowned academic partners (INRAE in France, Universities of Barcelona, Vienna, Bahia, Montreal...)
Study of our modes of action
using new artificial intelligence technologies (in-silico, metagenomics...)
Formulation know how
with innovative active molecules, adapted to comply with the various worldwide regulations. We strongly favor ingredients from renewable carbon, such as our plant powders, over those of fossil origin, such as synthetic molecules
Opinion leader
within our French and European unions
Close cooperation
of our Quality, R&D Laboratories and Regulatory Affairs departments for the registration process of our additives and finished products (Europe & International)
Analytical development
to identify and quantify new active molecules
Galenic development
to adapt to the different contexts of use of our solutions (feed, drinking water, milk powder...);
through a complete expertise in the shaping of powders, liquids, microcapsules...
Scientific leadership
through a policy of scientific communication in international conferences
investment policy
through a local experimental farm and 3 internal laboratory units (biology, chemistry, process engineering)
Proven solutions
with the help of experimental demonstrations of our scientific concepts;
with the help of high level trials to validate their applicability in animal nutrition.

CSR approach
Our desire for continuous improvement is strongly linked to our commitment to our CSR approach.
We offer solutions for livestock production that can address the political and environmental objectives of our stakeholders.
We are actively working to limit global warming and its impact on biodiversity, by developing solutions that help limit methane emissions.
We are also sensitive to the issues of ocean eutrophication and soil acidification, which is why we are working to limit ammonia emissions.
We hope to contribute to the preservation of marine biodiversity by accompanying diets without fish protein in aquaculture.
We aim to act against deforestation and for protein sovereignty, through the design of additives to limit the use of soya.
By designing solutions that are beneficial to humans, animals and the environment, our business model naturally fits into the One Health concept.
Phytosynthese, the butterfly effect for a sustainable agrobusiness
sustainability, quality & innovation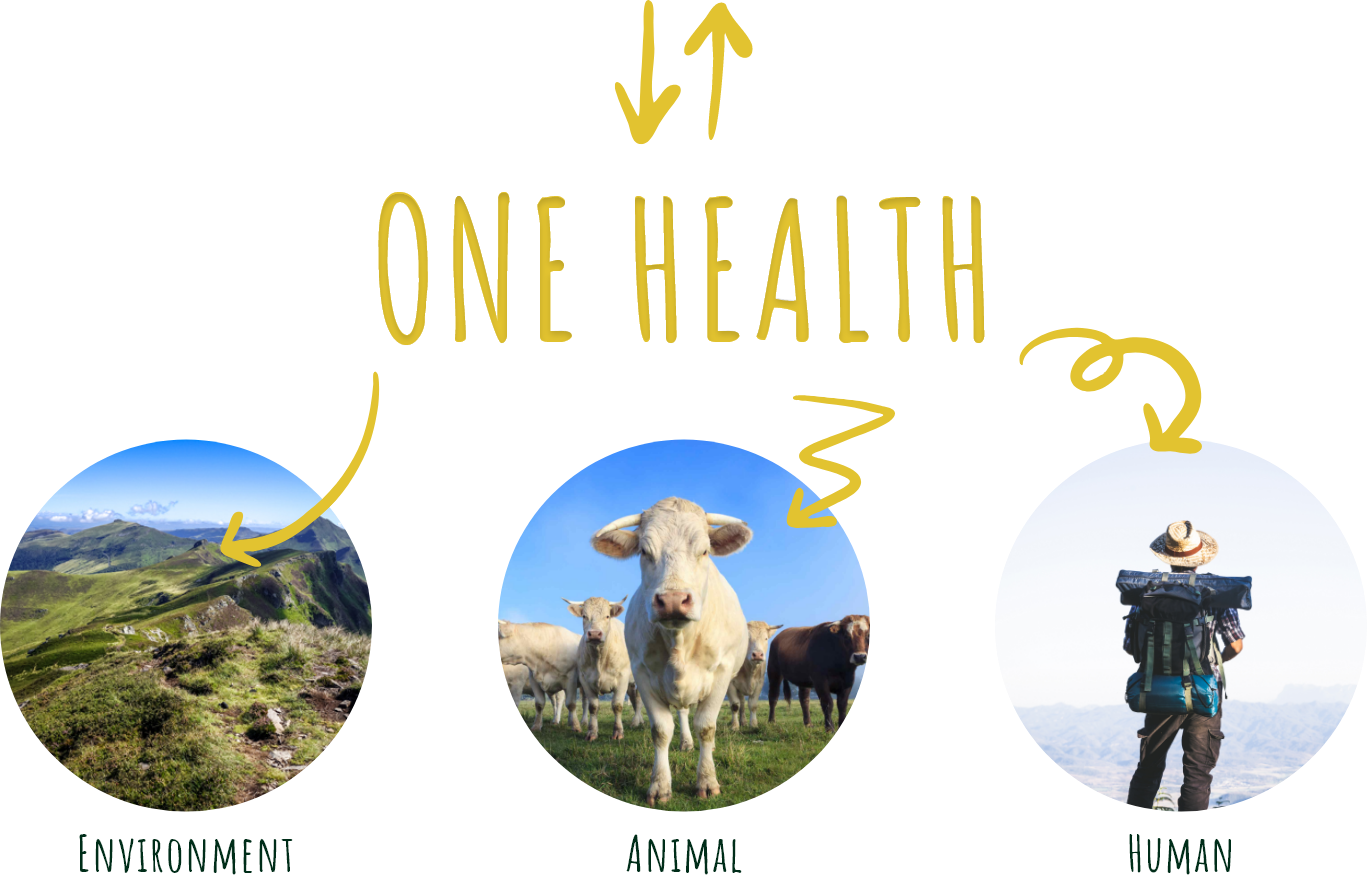 Our comitments
Through multiple actions, we can combine our environmental, societal and social commitments, as described in more detail below:

Our environmental comitments
Because nature is the source of inspiration for the entire Lehning Group, its preservation is one of our major objectives.
As a committed player, every year we invest to protect the environment and to be part of a sustainable development approach, thus minimizing our impact on the planet.
PRESERVATION OF POLLINATING INSECTS
Through the Lehning Group, we support the association "Un toit pour les abeilles" (A roof for bees), which fights for the preservation of the species and for the development of colonies. Since 2014, 16 hives have been installed in the park at Sainte-Barbe, the Group's headquarters. This action has saved 400,000 bees, which represents 900 million flowers pollinated every day. Bees play an essential role in the balance of nature: they promote cross-breeding of plant species and help to safeguard natural vegetation, wild plants and rare plants. Bees alone ensure 85% of the reproduction and pollination of species, 35% of which depend on the world's food production.
100% GREEN ENERGY
For our electricity consumption, we have chosen the Energem Group and its "100% green electricity" offer, coming from renewable energy sources.
In total, 100% of the electricity needed to produce our products comes from renewable energy sources. This enabled us to save more than 54 tons of CO2 in 2018.
CARBON BALANCE
In addition to the carbon footprint of our institution, we are committed to incorporating the carbon benefit from the production of our plant ingredients to their use by the animal into our formulation know-how.

OUR SOCIETY COMMITMENTS
At the heart of our history and our businesses, our commitment to society structures our raison d'être and our actions, our products and our services. It fosters the deployment of numerous Corporate Social Responsibility (CSR) initiatives and promotes the integration of the Sustainable Development Goals (SDGs) into our strategy and activities.
We are committed to developing responsible supply chains for our sensitive materials and to protecting our assets:
MANAGED HARVESTING IN A WILD ENVIRONMENT
Of over 900 tons of dry plants consumed annually, 60% come from cultivation contracts and 15% from harvesting (mainly in South America).
The harvesting of fresh wild plants is carried out in their natural habitat, in a spirit of safeguarding the environment and the stability of the natural habitat, leaving enough plants for the conservation and reproduction of species in the biotope.
SUPPORTING THE LOCAL ECONOMY IN SRI LANKA
Through our medicinal plant production subsidiary in Sri Lanka, we help local populations to improve their quality of life by offering them a fair income. Today, Phyto Lanka represents more than 40 farming families and a processing plant with a dozen employees.

OUR SOCIAL COMMITMENTS
We are committed to developing the human side of our Group, particularly through the safety of our employees, their well-being, the improvement of their working conditions and their loyalty.
In order to provide a good working environment, to support our beliefs and to develop those of our employees, we have put in place various measures within our company:
We have invested in a new semi-automated production room with a palletizing table, which has allowed us to reduce the effort and handling of raw materials.
Dust and odor suction arms were installed, as well as a tank lifter, an essential oil weigher and an oil drum conveyor. We were committed to improving the working conditions of our operators.
By neutralizing the odorous molecule at the end of the encapsulation process (recycling of the essential oil evaporated by the process in a closed circuit), we manage to treat the odors at the end of the encapsulation process and thus limit the olfactory disturbances.
A 5S approach has been initiated and has allowed us to have common rules for work, cleaning and storage; but also to review the layout of workstations and their ergonomics.
Our quality approach
As shown by our ISO 9001 and FAMI-Qs certifications, our Quality team, expert in cross-functional coordination, meets the objectives of excellence in the service of performance and customer satisfaction. As a result, the overall satisfaction rating of our customers continues to increase year after year.
THE BEST OF PLANTS…
The originality and quality of our products are based on two principles:
the use of all the active substances present in the plant, for a better synergy;
the selection and combination of several plants, to allow a global action on the animal's organism.
Beyond legal obligations, we apply a rigorous and uncompromising quality charter through regular audits of our French and international suppliers.
ANALYZED BY OUR INTERNAL LABORATORY…
Our historical know-how and our state-of-the-art equipment allow us to select the best ingredients, with the most adapted galenics to our customers' needs.
The quality, identification and manufacturing history of our products can be checked at any time, thanks to a powerful traceability system. It is to this high level of requirement that we owe the reputation of our products..
FOR HEALTHY PRODUCTS
The active ingredients of our products come from plants that we carefully select.
Nearly 57 tons of organic raw materials are consumed on average, per year, in our workshops in Mozac, in the heart of the Auvergne. Rigorously validated by an organic certification body, they are collected far from any source of pollution and are produced in an environmentally friendly way.
We favour partnerships with organic growers, or those committed to sustainable agricultural practices.
Finally, Phytosynthese has a recognized and published expertise in the control of contaminants, guaranteeing
compliance with European standards.
We remain at your disposal
For any remarks or information on a product, contact our experts directly!